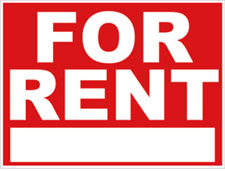 Historically, in relationships between landlords and tenants, landlords have all the power. However, the North Carolina Residential Rental Agreements Act provides specific rights for tenants and duties for landlords. One duty of the landlord is to keep the rental premises in a fit and habitable condition. If the landlord fails to do so, the tenant can sue for mitigation, or to enforce the rights provided by the statutes. However, before doing so, the tenant must put the landlord on notice in writing of the breach for most types of necessary repairs.
Security deposits are also controlled by statues. Landlords are required to keep security deposits in a escrow account with a bank and provide written notice of where the funds are being held within 30 days of occupancy of rental property (or obtain a bond). Further, upon termination of the lease, the landlord must refund the security deposit or provide a written accounting of how it was applied within 30 days of the termination of the lease. A willful failure to do so can result in the tenant getting the full security deposit back plus attorney fees. Landlords may not deduct damages for normal wear and tear from the security deposit, but what constitutes normal wear and tear would ultimately be up to the courts, if an agreement cannot be reached between the landlord and tenant.
Collins Law Firm has represented both landlords and tenants in disputes about security deposits and other matters related to leases. If you are having a dispute regarding a lease, please call our office to schedule a consultation at 910-793-9000.