Details Auto Accident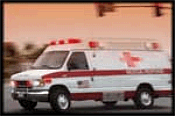 DETAILS:
Personal Injury
An example of a case in NC applying the contributory negligence doctrine is Boykin vs. Morrison, NCLW # 2-07-0043. In Boykin, the tort feasor (the person at fault) defendant ran a red light and collided with the plaintiff (the injured person bringing a claim for money damages.) After the collision, the plaintiff sat in his car and waited for police and observed the defendant asleep in his car.
Soon thereafter, a second motorist drove his car into the plaintiff's vehicle as it sat in the intersection. The defendant had no insurance, which is a violation of law in and of itself, so the defendant had to pursue the uninsured motorist coverage under his Allstate Insurance policy.
However, in this case, Allstate denied the claim. Allstate raised the defense that the Plaintiff was negligent in some way and argued therefore they did not have to pay any claim. However, after the Plaintiff filed suit, Allstate offered $4001.00. The Plaintiff rejected that claim and went to trial. The jury awarded $10,000.00 in compensatory damages and because they found the defendant was driving while impaired, they awarded $17,500.00 in punitive damages in addition to that. Further, because the compensatory damages awarded was $10,000.00 or less, the trial court also awarded $6000.00 in punitive damages. Allstate appealed but the court of appeals affirmed the trial courts decision.
This is an example of an accident caused by a person with no insurance, but where the Plaintiff had uninsured coverage on their own policy. However, their own insurance company, Allstate in this example, raised the defense of contributory negligence and originally offered the Plaintiff nothing. However, after filing suit a small offer was made. However, in the end after a trial, the Plaintiff recovered a total in excess of $30,000.00. If the plaintiff had not had an attorney, they would have recovered nothing.