Mason at the Office of Attorney David Collins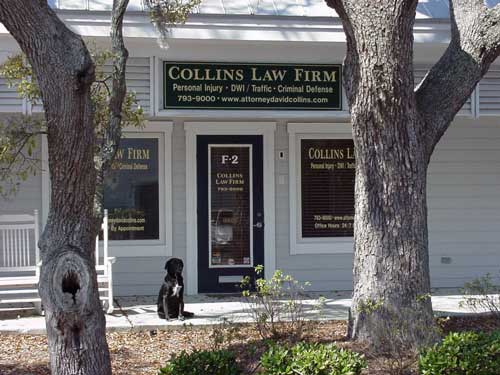 Mason at the Office
While we have two office locations in Wilmington, North Carolina in New Hanover County- Mason prefers to stay at our primary office, located in Oleander Oaks at 5725-F2 Oleander Drive, Wilmington, NC 28403.
Mason who passed away in September 2014 used to spend her days in the office with her younger sister Bradley. Now Bradley got a younger sister named Porter. Bradley and Porter come to our office every day and sleep at our feet as we answer the phones, prepare legal pleadings, and everything else to assist our clients. Every once in a while they lift their furry chin for a scratch, or give us a nudge for a fast bathroom break outside.
Having our four legged companions in the office helps us to manage our stressful days. Their presence even helps some of our clients because being greeted by Bradley and Porter is a little bit like therapy for them. However, our four legged staff is usually kept behind closed doors and only attends to our visitors upon request.
Bradley and Porter's presence at Collins Law Firm has been proved to have even more benefits then we thought – studies have found that staff morale and worker productivity are increased by bringing pets to work, which results in an enhanced job performance.
Mason joined Collins Law Firm in the year 2000, Bradley became part of our firm in 2009, and our Porter joined us in January 2015. However, when not at work, Bradley and Porter enjoy walks, watching their human brother and sister at baseball and softball practices and games, as well as their other sports. Bradley and Porter can also be found chasing tennis balls at the park, or sunbathing in their back yard.