Wednesday, February 27th, 2013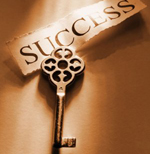 Our nation has faced some difficult economic times as of late. In North Carolina, these trying times have left over 400,000  unemployed and unsure of how they will be providing for themselves and their families. The unemployment rate for young North Carolinians (ages 20-24) more than doubled between 2007 and 2011—the second highest jump in the nation.  North Carolina joined six other states in 2012 to combat this growing trend in a network which emerged as a result of the Pathways to Prosperity Report by the Harvard Graduate School of Education.
The Pathways to Prosperity report was released in February of 2011 by the Harvard Graduate School of Education and was entitled: "Pathway to Prosperity: Meeting the Challenge of Preparing Young Americans for the 21st Century". This report challenged our excessive focus on the four-year college education and argued that additional pathways need to be created to combine rigorous academics with strong technical education to equip the majority of young people with the skills and credentials to succeed in our increasingly challenging labor market.
Another aspect however—not addressed in the report or by the network— is the challenge our youngsters face due to their youthful indiscretions reflected on their criminal records.
Whether you are hired or promoted for a job may depend on the information revealed in a background check. Job applicants and existing employees as well as volunteers may be asked to submit to background checks. Employers are looking for the best possible candidates for their companies and background checks help sort through the overwhelming number of applicants they have. A blemish from days past can have a negative impact on an individual's employability. An expungement may be the answer for certain, qualifying individuals who wish to clear their criminal record in order to have a better chance at employment.
If you or someone you know would like to open up career opportunities by discussing the possibility of expunging your criminal record contact Collins Law Firm  at (910) 793-9000
(910) 793-9000 for a confidential legal consultation.
By Courtney Hull, Intern at Collins Law Firm