Friday, August 30th, 2019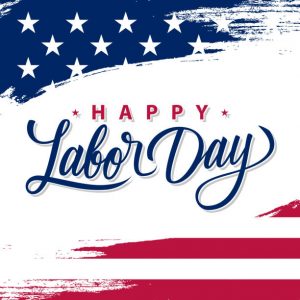 Labor Day 2019 in Southeastern North Carolina is expected to be a busy and dangerous holiday.  Being the holiday weekend that traditionally wraps up the summer season, travelers are anxious to get their last beach trip of the year started, and Star News reported yesterday that nearly one-third more fatal accidents occur on Labor Day weekend than a typical three-day period.  In 2017 alone, 354 fatal car accidents occurred during the Labor Day weekend across the United States, leaving 374 people dead.
The Wilmington Police Department (WPD) has handled over 100 crashes per Labor Day weekend for the past 3 years, with none of those ending in fatalities.  However, DWI-related stops have become more frequent each year and in 2018 alone, WPD responded to 13 DWI-related incidents in the Wilmington area.  A larger and more widespread police presence will be on duty for the holiday weekend, so drivers should continue to be cautious, use turn signals, follow the speed limits, remove distractions like texting, and never drink and drive.  More people on the road simply means more opportunities for car wrecks, and it only takes a moment of distraction to cause a life-altering accident.
In addition to an already-expected increase in traffic, with Hurricane Dorian expected to hit land in Florida early next week, there is concern that evacuees from Florida could cause more traffic congestion on I-95, and some may head our way to escape the torment of the storm.
As well as opportunities for more car accidents, plenty of families will be celebrating this Labor Day weekend, and drinking alcohol is part of many of the events.  In the revelry many people will be charged with alcohol related crimes including open container, driving while impaired or driving under the influence (DWI/DUI), fake ID or counterfeit identification, underage drinking, and aiding and abetting these and other crimes.
If you or a loved one is seriously injured in an accident, as a result of someone else's fault or negligence, we can help you get maximum compensation, meaning money damages, for your pain and suffering, medical bills,, and lost wages.
If you are charged with any type of crime in Southeastern North Carolina, in or around Wilmington NC in New Hanover County, Brunswick County, or Pender County, call Collins Law Firm at 910-793-9000 for a confidential consultation about what we can do for you. In many cases, we are able to negotiate with the charging officer and the district attorney's office to have a defendant perform volunteer service in order to have the charges dismissed.  Sometimes, that volunteer service can be served on the beach picking up trash, and helping keep our beautiful beaches clean, including Wrightsville Beach, Carolina Beach, Topsail Beach, Wilmington Beach, and Kure Beach.
By Karen M. Thompson, Paralegal