Wednesday, April 22nd, 2020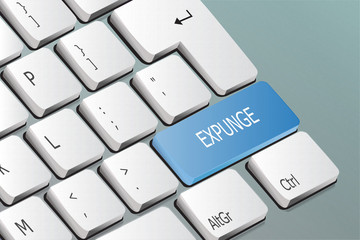 As the unemployment rate in the United States continues to climb – at 4.4% as of the end of March 2020 – individuals across the country have been stranded without jobs or money to pay their bills. For the Americans that were already living paycheck to paycheck, this COVID-19 pandemic has caused extreme stress, confusion, and panic when it comes to figuring out how they will pay their next bill.
For some individuals with a criminal record, the search for a new job can be difficult. Past criminal charges, even old charges, can haunt you when it comes to major life decisions and changes. It is more important now than it ever has been, to have a clean record when searching for new employment. The sooner you get an expunction started, the sooner your record will be more appealing to prospective employers.
Expungement is a legal action in which the petitioner or plaintiff seeks that the court destroys or seals prior criminal convictions from Federal or State official records. Until December 1, 2017, an individual could pursue an Expunction only once in their lifetime in the state of North Carolina. However, with the ratification of Senate Bill 445 on July 28, 2017, the accessibility of the expunction process has been drastically improved effective December 1, 2017. Unless an individual has a felony conviction on their record, there is no limit on how many charges that individual can get expunged off their record as long as they meet the eligibility criteria. Without an expungement, criminal charges remain on one's record even when there is no conviction.
Mr. Collins has been handling scores of expunctions for over two decades in New Hanover County, Pender County, and Brunswick County. If you are interested in having your record expunged, please give our office a call at (910) 793-9000 for a confidential consultation to discuss your eligibility.
By Karen M. Thompson, Paralegal