Wednesday, March 18th, 2020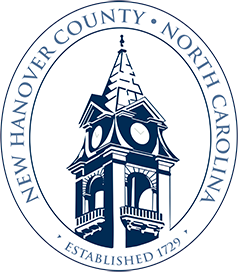 New Hanover County was founded in 1729 and was named after the House of Hanover.  It has an estimated population of 228,657 as of 2019.  
New Hanover County is known for its history – two of the biggest historic attractions are the Fort Fisher State Historic Site and the USS North Carolina. The Fort Fisher Battlefield is located in Fort Fisher. At Fort Fisher, visitors have a chance to get up close and see where the Battle of Fort Fisher was held. Visitors can also go inside the USS North Carolina, which became one of the first ten fastest battleships to join the American Fleet in World War II.
In addition to the Fort Fisher Battlefield and the Battleship, there is historic Downtown Wilmington with its mile-long Riverwalk along the Cape Fear River. It was named "Best American Riverfront" by USA Today in 2014. There are various local shops, and restaurants and bars, where you can watch the passersby while enjoying a nice meal or drink in this beautiful scenery.
New Hanover County has a countless other attractions which make it a very popular location to visit in Southeastern North Carolina. The most popular locations to visit are the beautiful beaches: Wrightsville Beach, Carolina Beach, and Kure Beach. Especially when the weather is nice, visitors as well as residents enjoy these beautiful beaches and beach towns, and take advantage of countless opportunities like boating, scuba diving, and surfing—Wrightsville Beach was named one of the "World's 20 Best Surf Towns" by National Geographic Magazine.
Usually, around this time of year, New Hanover County's residents as well as visitors, would be preparing for the Azalea Festival, where thousands of people flock to celebrate by attending concerts, the Garden Party, art shows, and other exciting festivities.  However, for the first time in it's 73-year history, the Azalea Festival has been cancelled due to the COVID-19 pandemic. 
By Karen M. Thompson, Paralegal