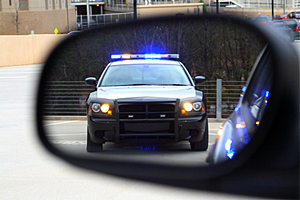 A traffic ticket can cause a lot of headache.  It starts with embarrassment when the blue lights come up in your rear view mirror and when you have to sit on the side of the road while the officer investigates and issues your ticket and it continues far beyond.  If you receive a traffic ticket, you should consult with an attorney on how to best handle your ticket.
After consulting with an attorney you may come to the crossroads where you have to choose to have your speeding ticket reduced to an Improper Equipment or to request a Prayer for Judgment Continued (PJC).
An improper equipment is a non-moving violation that carries no points with the North Carolina Division of Motor Vehicle (NC DMV) and no insurance points.
It is possible to be charged with Improper Equipment, if there is actually something wrong with your vehicle.  Upon proof of the underlying deficiency of your vehicle being repaired, most Improper Equipment charges result in a dismissal.
A plea of responsible to operation of a vehicle with improper equipment in violation of N.C.G.S. §20-123.2 does not mean that there was something wrong with your vehicle, the North Carolina legislature specifically addressed the issue of improper equipment plea negotiations by making it a lesser included offense for most speeding violations N.C.G.S. §20-141 (o).  Pursuant to N.C.G.S. §20-141 (o) (2) however, an Improper Equipment plea shall not apply to charges of speeding in excess of 25 miles per hour or more over the posted speed limit.  Pursuant to N.C.G.S. §7A-304 (a) (4b) a defendant must pay an additional amount of $50 for all offenses arising under Chapter 20 of the General Statutes and resulting in a conviction of an improper equipment offense.
In some counties, such as New Hanover and Pender County, you are generally not allowed to get a Chapter 20 offense amended to an improper equipment more than once within a three year period without prior completion of a safe driving class.  If a defendant however already received an improper equipment plea and also already attended a safe driving class or if the defendant does not want to attend a safe driving class, then different options can be explored.  One of these options only applicable to speeding charges is a reduction of the speed, most commonly a reduction to less than ten over the posted speed limit. While a reduction to less than ten over the posted speed limit will appear on your driving record, it should not affect your North Carolina insurance premiums as long as the violation did not occur in a school zone or there is not another traffic moving violation within a three year period.
Another option of disposing of a traffic ticket pursuant to N.C.G.S. §15A-1381 (9) is a Prayer for Judgment Continued, or PJC – an entry of a plea of guilty or no contest pursuant to G.S. 15A-1011, without regard to the sentence imposed upon the plea. The PJC is unique to North Carolina Law.  If the PJC is granted, the offense is not entered against the defendant and no fines are assessed in addition to the court costs.  However, pursuant to N.C.G.S. §20-141 (p) a driver charged with speeding in excess of 25 miles per hour over the posted speed limit is not eligible for a PJC.  Also, defenders who hold an active Commercial Driver's License (CDL) or who were driving a commercial vehicle when they were charged, cannot receive a PJC without it effecting their driving record because NC DMV does not recognized a PJC in such instances and would record a conviction of the underlying charge instead.
Both the NC DMV and Insurance Companies have their own policies regarding PJCs. Currently, the NC DMV will recognize two PJCs per driver every 5 years. If you plead guilty and are granted a third PJC within that 5 year period, DMV will not recognize it and the underlying conviction will affect you just like any other guilty plea. Also, Insurance Companies will recognize only one PJC every 3 years per household – a second PJC per household may cause insurance points to be charged according to the underlying conviction.
We generally advise our clients to save their PJCs. However, each defense in traffic matters is unique and needs to be analyzed to determine what the best possible disposition would be.
If you or someone you know is received a traffic ticket in Southeastern North Carolina, then call the experienced team at Collins Law Firm for a confidential consultation at:  910-793-9000.
By Jana H. Collins