Friday, September 28th, 2018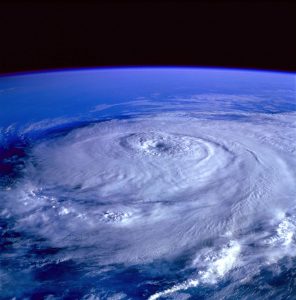 For over 10 days after Hurricane Florence made landfall at Wrightsville Beach, NC, Interstate I-40 was closed in sections from Wilmington to Raleigh.  Now, as of September 25, 2018, people can drive the entire length of interstates 95 and 40 through North Carolina.
News outlets reported that North Carolina Governor Roy Cooper said floodwaters receded over this past weekend faster than expected, allowing N.C. Department of Transportation crews to inspect and open both highways by Tuesday morning. The opening of I-40 through Duplin and Pender counties restored the main route in and out of Wilmington to I-95.  Wilmington was completely landlocked for several days because of floodwaters due to Hurricane Florence.
On September 15, 2018, I-95 was closed in parts of NC, and travel up and down the East Coast was disrupted. At one time, the recommended detour was to drive completely around North and South Carolina, through Knoxville, TN and Atlanta, GA.
As the Lumber River and Cape Fear River receded after the storm, I-95 dried out on Sunday, and NCDOT engineers inspected it to see if it was safe to use. DOT personnel found one area that needed repairs which were promptly completed.
Other roads that reopened Monday are the U.S. 70 Bypass at Kinston and U.S. 74 between I-95 near Lumberton and Wilmington.
Governor Cooper urged people to obey road closure signs and not to drive around barriers into flood waters. He said that as of September 24, the death toll from the storm had risen to 35 in North Carolina, and that some of those deaths had resulted from people driving into floodwaters.
In the Outer Banks, N.C. 12 on Ocracoke Island is closed.  It could take until the end of October to have repairs to erosion of the dune and damage to the pavement that make the road impassable repaired.  Until repairs are completed, the ferry between Hatteras and Ocracoke is closed.
Recovery efforts continue.  The New Hanover County Courthouse re-opened on Monday, September 24th.  However the Brunswick County Courthouse and the Pender County Courthouse remain closed indefinitely.
Pender County estimated that about 25 percent of the county flooded, closing major highways and submerging many homes.  Due to flooding, the county remained landlocked for over a week and many residents were forced into emergency evacuations.  Last week water spilled over into the road and washed out parts of U.S. 421, washing out the entire highway across all four lanes.  The emergency manager for Pender County said it could take months to re-open that route back into Wilmington.
Be safe as our community recovers from this historic storm.  If you or someone you know are in need of legal services in the Wilmington area, call Collins Law Firm for a confidential consultation at 910-793-9000.
By David B. Collins, Jr.