Friday, July 31st, 2015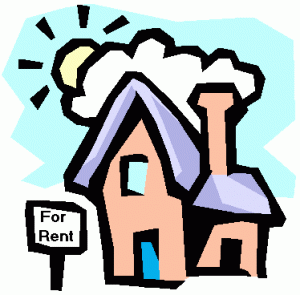 For many, renting is preferred over owning a home; one has minimal responsibilities in maintaining the property, the renter avoids property tax and home-owners insurance, and has flexibility in commitment to the property. While renting is mostly hassle-free, conflict can arise between the tenant and the landlord. These situations can cause a great deal of stress for both parties. In order to avoid or properly manage these conflict situations, it is essential to know your rights as both a renter and landlord.
North Carolina Law states:
A landlord must:
• Make any repairs needed to keep your home in safe condition
• Keep the plumbing, heating, sanitary and electrical equipment in proper working order
• Provide smoke alarm(s) and Carbon Monoxide detectors in accordance with legal standards
• If the landlord provides certain appliances, like a stove or a refrigerator, he or she must fix them if
they break
• Keep the stairs, sidewalks and areas that are used by everyone in the building in safe condition
• Obey local housing codes. Many towns and counties have passed laws that describe what a fit and safe place should have, such as window screens, hot and cold water, door locks and more. These laws are called the "Housing Code." To find out if your town or county has a Housing Code and what the Code says, call your town hall or county inspections office
• Inform you if he or she sells the property
• Tell you in writing of any complaints about the way you are treating the property
A tenant must:
• Pay your rent on time as described in your lease
• Keep the property as clean and safe as possible. Get rid of garbage in a clean and safe way. Keep the plumbing (sinks, toilet, bathtub) clean to prevent damage
• Not damage your place or let anyone visiting you damage your place. Remember: If your guest damages your place, you may be responsible. Your landlord may not have to fix damages caused by you or your guest. Your landlord may bill you for the repairs
• Give your landlord notice if you decide to move out at the end of your lease. If you have a written lease, usually the amount of notice required is stated in the lease. If not, North Carolina law states that proper notice is:
– 2 days if you pay rent every week
– 7 days if you pay rent every month
– 1 month if the lease is year-to-year
– 30 days if you own a mobile home and rent the lot
Notice does not have to be in writing, but it is always better to write the landlord a dated letter, include the date you plan to move, and keep a copy of the letter for your records.
Remember: A tenant can be evicted for the following reasons:
• Non-payment of rent- The landlord must demand the rent and wait 10 days before filing a complaint against you at the courthouse. To "demand" the rent, the landlord must either ask you for the rent or write you a letter about the rent and explain that you will be evicted unless you pay it.
• Lease termination- If you stay after the rental period ends, either because the written lease ended or your landlord told you to move out, and the landlord does not continue to accept your rent, the court may evict you for "holding over." This notice does not have to be in writing. If the landlord can prove that the lease has been terminated, you can be evicted.
• Breach of the lease- Your landlord may try to prove that you broke ("breached") the lease by causing damage, disturbing the neighbors or other actions. The landlord must prove the case with evidence. You will have a chance to present witnesses and evidence to show that the landlord's claims are false or are not in violation of the lease agreement. The landlord does not have to give you notice before starting the eviction process, so long as the landlord is claiming that you breached the lease. However, the landlord must have a certain clause in the lease that allows him or her to evict you before your lease ends. It is called a forfeiture clause.
If you feel as if your rights as a landlord or tenant have been violated, or if you have legal concerns about any area of law in which we practice, contact us at (910) 793-9000 for a confidential legal consultation.
By: Brittany Bryant, Legal Assistant at Collins Law Firm