Friday, November 14th, 2014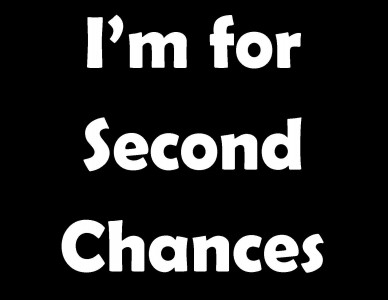 Generally, the fact that one was charged with a crime remains on their record regardless of the disposition of the charge, unless the charge gets expunged. An expungement in North Carolina is the eradication of one's criminal record by court order.  The effects of an expunction or expungement are outlined in N.C.G.S. § 15A-153 and include that upon expunction one may truthfully and without committing perjury or false statement deny or refuse to acknowledge that the criminal incident occurred.
Thanks to Hour Bill 1023 which went into effect on December 1, 2012, one can now even get a conviction expunged pursuant to N.C.G.S. § 15A-145.5 as long as the offense was a nonviolent felony or misdemeanor:
(a) For purposes of this section, the term "nonviolent misdemeanor" or "nonviolent felony" means any misdemeanor or felony except the following:
(1) A Class A through G felony or a Class A1 misdemeanor.
(2) An offense that includes assault as an essential element of the offense.
(3) An offense requiring registration pursuant to Article 27A of Chapter 14 of the General Statutes, whether or not the person is currently required to register.
(4) Any of the following sex-related or stalking offenses: G.S. 14-27.7A(b), 14-190.7, 14-190.8, 14-190.9, 14-202, 14-208.11A, 14-208.18, 14-277.3, 14-277.3A, 14-321.1.
(5) Any felony offense in Chapter 90 of the General Statutes where the offense involves methamphetamines, heroin, or possession with intent to sell or deliver or sell and deliver cocaine.
(6) An offense under G.S. 14-12.12(b), 14-12.13, or 14-12.14, or any offense for which punishment was determined pursuant to G.S. 14-3(c).
(7) An offense under G.S. 14-401.16.
(8) Any felony offense in which a commercial motor vehicle was used in the commission of the offense.
In order to qualify for an expunction under N.C.G.S. § 15A-145.5 one may not have other felony or misdemeanor convictions in any state and no previous expunction under this section or under any of the following sections:  N.C.G.S. §§ 15A-145, 15A-145.1, 15A-145.2, 15A-145.3, or 15A-145.4.  Further, a petition for expunction of record under this section shall not be filed earlier than 15 years after the date of the conviction or when any active sentence, period of probation, and post-release supervision has been served, whichever occurs later.  The costs for filing petition under N.C.G.S. § 15A-145.5 is $175.
If you feel you may be eligible to pursue an expungement in New Hanover, Pender, or Brunswick Counties, North Carolina, call Collins Law Firm for a consultation at (910) 793-9000.
By Jana Collins, Office Manager