Saturday, February 22nd, 2014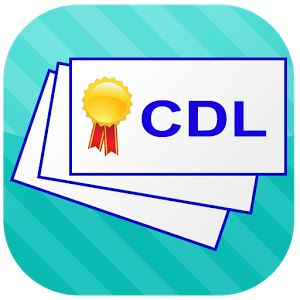 A Commercial Driver's License (CDL) is a special driver's license for those wishing to drive larger vehicles. Every driver is required to hold a CDL to legally operate any vehicle that meets
one or more of these conditions:
– has a gross vehicle weight rating or combination GVWR greater than 26,000 pounds;
– is designed to transport 16 or more passengers, including the driver; and/or
– is transporting a hazardous material or cargo that requires placards.
Possession of a CDL is considered a privilege for drivers and it requires those drivers to abide by other rules in addition to the normal traffic regulations. These include certain violations committed in a Commercial Motor Vehicle (CMV) and those committed in their personal vehicle. Violations to these rules can generally cause a suspension or revocation of your CDL privileges.
A major driving violation that will significantly effect your CDL is Driving While Impaired and other alcohol related offenses
Driving While Impaired (DWI): For commercial drivers in North Carolina, it is illegal to operate any commercial vehicle while under the influence of an impairing substance or with blood-alcohol concentration of .04 percent or higher. DWI is a criminal offense resulting
in a loss of driving privileges for one year following the first conviction and lifetime driver license revocation upon the second conviction, plus court fees (N.C. General Statute 138.1).
NCGS 20-138.2. Impaired driving in commercial vehicle:
(a) Offense — A person commits the offense of impaired driving in a commercial motor vehicle if he drives a commercial motor vehicle upon any highway, any street, or any public vehicular area within the state:
(1) While under the influence of an impairing substance; or
(2) After having consumed sufficient alcohol that he has, at any relevant time after the driving, an alcohol concentration of 0.04 or more. The results of a chemical analysis shall be deemed sufficient evidence to prove a person's alcohol concentration; or
(3) With any amount of a Schedule I controlled substance, as listed in NCGS 90-89, or its metabolites in the driver's blood or urine.
Some others include:
Driving While Impaired (BAC of 0.06) in a Commercial Motor Vehicle

Driving While Impaired (BAC of 0.04 or 0.05) in a CMV

Leaving the scene of an accident involving a CMV you were driving

Using a CMV to commit a felony

Vehicular manslaughter offense occurring while operating a CMV

Driving a CMV during a period your CDL was revoked, suspended, cancelled, or disqualified
A second conviction of any of these offenses will result in a lifetime suspension of your CDL and if any of these offenses occur while you are driving a CMV that is placarded for hazardous materials, your CDL will be disqualified for a minimum of three (3) year.
If you use a CMV to commit a felony involving controlled substances your CDL will be disqualified for life.
A person can also be suspended from driving a CMV for 60 days if you are convicted of two "serious traffic violations" within a three-year period and for no less than 120 days if convicted of three or more serious traffic violations. Some examples of serious traffic violations are:
Excessive speeding (15mph or more above posted speed limit)

Reckless driving

Following too close

Erratic lane changes

Traffic offenses committed in a CMV in connection with fatal traffic accidents

Driving a CMV without obtaining a CDL

Driving a CMV without having your CDL in your possession
These traffic violations also carry a heavier point system when dealing with a CDL. For example, if a person with a regular license is convicted of Reckless Driving then they will receive 4 DMV points, however if a person with a CDL is convicted of Reckless Driving then they will receive 5 DMV points.
Another important fact to note is that if you carry a CDL and you are charged with a serious violation in your own personal vehicle (non-CMV), it still may affect your CDL if convicted. So, if you or someone you know has been charged with a violation while possessing a CDL, or was charged while driving a CMV, then please call Collins Law Firm at 910-793-9000 for a confidential consultation.
By Rachel R. Reynolds