Thursday, December 23rd, 2010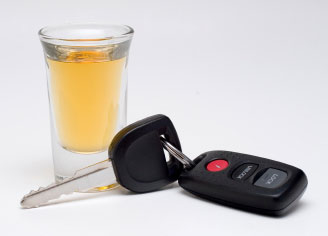 The holidays are upon us and most people are attending holiday parties and other holiday events.  Many of these events offer alcohol and law enforcement is aware of that fact.    Enforcement of traffic laws are often increased during holidays and this season is no exception.   Last week alone, for example, there were over 70 people charged with driving while impaired (DWI/DUI) in New Hanover County, NC.  Here is an article in the Wilmington Star News about the stepped up enforcement in New Hanover and Brunswick Counties.
It is not illegal in North Carolina to drive after drinking alcohol, however it is illegal to drive with a blood alcohol level of 0.08 or
higher, or while appreciably impaired due to any impairing substance including alcohol.   Most people are not able to easily determine whether or not their blood alcohol level is above 0.08.
We encourage everyone to use a designated driver, and no one should drive drunk.  While we are certainly not advocates of drinking and driving, if you are charged with driving while impaired, Collins Law Firm can help.  We have been representing people charged with criminal and traffic charges for over a decade in Pender, New Hanover, and Brunswick Counties.
If you are charged with DWI and registered a 0.08 or higher, your NC driving privilege will be revoked for 30 days immediately pursuant to N.C.G.S. § 20-16.5.  However, the statute provides the right for a hearing to contest the revocation if the proper request is filed within ten (10) days from the date of offense.   Defendants charged with DWI/DUI are notified of this right by the Magistrate in writing in the revocation order.   Collins Law Firm is often able to successfully challenge these revocations, and in those cases we are able to have our client's driving privileges restored immediately without additional costs.   If not successful in the civil revocation hearing, or if the ten days has elapsed, we can usually obtain a pretrial limited driving privilege for the last 20 days of the initial 30 day revocation.  However, obtaining this privilege does require additional costs, and the driving privileges are limited.
Although most people charged with DWI are convicted, in many cases we have been able to avoid convictions altogether for our clients.   When we are not able to avoid a conviction, we can certainly help people understand the consequences of being charged and convicted with DWI/DUI, help our clients receive the minimum punishment upon conviction, and reduce the inconvenience and uncertainties involved with being charged.
If you or someone you know has been charged with impaired driving, or with any criminal or traffic violation, call us for a consultation at 910-793-9000.