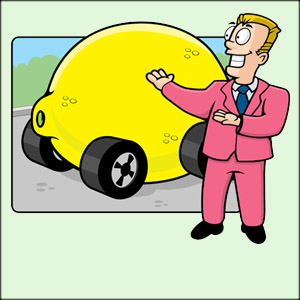 North Carolina's New Motor Vehicles Warranties Act (§§ 20-351 – 20-353), also known as North Carolina's Lemon Law (and federal Lemon Laws such as the Magnuson-Moss Warranty Act) provide for compensation for purchasers of defective vehicles. To qualify for relief under North Carolina's Lemon Law, you must have purchased a new vehicle that has had multiple repair attempts under the manufacturer's factory warranty, and it must be "seriously defective" and cannot be repaired in a "reasonable number of attempts."
The Act defines serious defect as "any defect or condition or series of defects or conditions which substantially impair the value of the motor vehicle to the consumer." The defect must be one that is covered by the manufacturer's warranty and it must have appeared during the warranty period. In order to qualify for a replacement or refund, the defect must have occurred within that first 24 months or 24,000 miles.
To repair a single serious defect, the Act states that "a reasonable number of attempts" has been exhausted when the vehicle has been presented to the manufacturer, or its authorized dealer, for repair four (4) or more times without success. The Act states that "a reasonable number of attempts" to repair a series of defects is exhausted when the vehicle has been out of service while waiting for repair for a number of defects for a cumulative total of twenty (20) or more business days during any 12 month period of the warranty, so long as certain notice provisions have been met.
Once the proper notice requirements are met, and the manufacturer has failed to correct the defect(s), the Act provides that the purchaser is entitled to a prorated refund based on a deduction for a reasonable allowance for the consumer's use of the vehicle, or replacement with a comparable vehicle, which would be the same make and model as the defective vehicle.
We posted this blog for informational purposes only.  We do not practice law in the areas of lemon law and vehicle repair disputes. If you or someone you know need legal services in the areas of serious personal injury, wrongful death, criminal defense, traffic law, or large estate litigation, give us a call at 910-793-9000 for a confidential consultation.