Thursday, September 23rd, 2010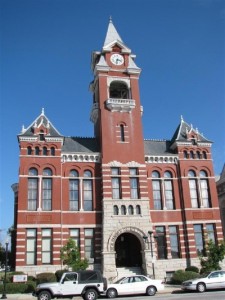 The Wilmington Star recently ran a story about a report published by the Administrative Office of the Courts which shows that felony criminal charges, on average, have been resolved in the shortest amount of time amongst all of the 43 prosecutorial districts in North Carolina. The statewide median number of days for the resolution of felony cases was 181 days, within the 5th prosecutorial district, the median number days was 106. The district attorney's office attributed the efficiency to the felony district court program run by Assistant District Attorney Holt Trotman. The program is informally known in the court house as felony Thursday, because the court is held on Thursdays.
The only dispositions which are possible are guilty pleas or dismissals. If cases are not resolved in district court, they are then sent to the Grand Jury for indictment and resolved in Superior Court. If a defendant is charged with a low level felony and has a clean criminal history, it is often possible to have those charges reduced to misdemeanors. In some cases deferred prosecutions can be arranged which would result ultimately in the dismissal of the case. In many cases, charges which were originally felonies which are dismissed through a deferred prosecution or outright dismissed, can be expunged and completely removed from one's public criminal record, if the defendant has not had an expungement before. Criminal charges which were dismissed but for which there was not an expunction will remain on one's criminal record. However the record will show that the charges were dismissed. Attorney David Collins of Collins Law Firm regularly appears in the felony district court program for New Hanover County which is located in Wilmington, NC. If you wish to call us for a consultation regarding any legal matters for which you need legal representation, feel free to call us at (910) 793-9000.