Tuesday, February 25th, 2020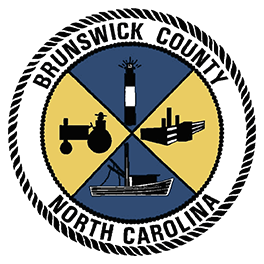 Brunswick County is North Carolina's southernmost county, with a 2010 census population count of 107,431 – ten years prior, the county only had 73,143 residents. According to the United States Census, the estimated population in 2018 was approximately 136,744, making Brunswick County the 4th fastest growing county in the country!
Tourism is one of the biggest economy boosters in Brunswick County – Oak Island, Bald Head Island, Shallotte, and the beautiful beaches are areas of Brunswick County that attract people from all over the State. The historic town of Southport has an old jail that has been renovated and turned into a museum, as well as a popular downtown area with waterfront seafood restaurants, shops, and breweries to explore. Scenic areas around Brunswick County, as well as the location of EUE/Screen Gems Studios in Wilmington, also helped attract the attention of movie producers to film scenes of movies such as "A Walk to Remember," "Safe Haven," "I Know What You Did Last Summer," and shows such as "Under the Dome" and "Sleepy Hollow."
With tourism, especially in the summer months, crime can certainly follow. From DWIs and drug charges, to traffic tickets, getting a citation should be the last thing on your mind when visiting a beautiful county like Brunswick, but it is possible. We would like to please remind you to always follow the rules of the road – wear your seatbelt, drive at safe speeds, and never drive impaired.
If you or a loved one seek legal representation in a personal injury claim (including automobile accidents, tractor trailer accidents, or wrongful death claims), then Collins Law Firm along with Attorney Mitch Baker can offer their 65+ years combined experience to effectively represent you.
If you or someone you know receive a traffic ticket, or face a criminal charge in or around Wilmington NC in New Hanover County, Brunswick County, or Pender County, then Attorney David Collins can help. He has over 25 years of experience in the legal field, and has successfully handled scores of criminal and traffic cases.
Call us for a confidential consultation at 910-793-9000. Collins Law Firm is available 24/7 by appointment.
By Karen M. Thompson, Paralegal