Friday, June 10th, 2011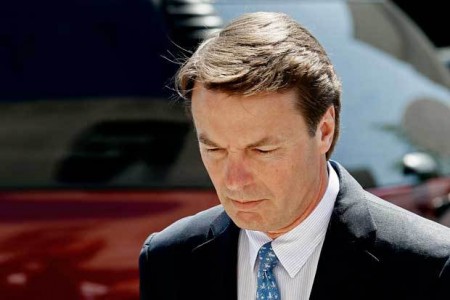 It was reported that on June 3, 2011 former Presidential Candidate John Edwards was indicted on four counts of illegal campaign contributions and charges of conspiracy and false statements after federal prosecutors said he used more than $900,000 from his 2008 presidential campaign to cover up his affair with staffer Rielle Hunter and the birth of their daughter. Edwards was ordered to give up his passport.  So it is likely that as this case move forward, Edwards will either be at his home in Chapel Hill, NC or at his beach house in Figure Eight Island, NC, which is just north of Wrightsville Beach in New Hanover County.
The Wilmington Star News reported that Edwards pleaded not guilty to these charges. Edwards defense team says the money he received from his former campaign finance chairman were personal gifts, while the indictment said the payments were a scheme to protect Edwards' White House ambitions. The indictment stated that, "A centerpiece of Edwards' candidacy was his public image as a devoted family man.
John Edwards of Robbins, North Carolina came into the national spotlight in the 1980s and 1990s as a successful trial lawyer. He repeatedly won millions of dollars for his clients.  Later he and another attorney created their own firm. He was elected to represent North Carolina in the United States Senate in 1998, and ran for President in 2004 and 2008. During Edwards' 2004 presidential run he came to Wrightsville Beach, NC to mingle with North Carolinians at the beach crowd.  His activities during his 2008 campaign for President are what are under scrutiny.
The National Enquirer, a tabloid newspaper, first reported the extramarital affair in 2007, but both Edwards and Hunter denied its truth. The mainstream media ignored the story because they said there was no evidence showing it was true.  In August of 2008, Edwards admitted to the affair, but denied he was the father of the child. It was not until January of 2010 that Edwards admitted he was the father.
The federal investigation took more than two years and searched every moment of Edwards political career to examine if he did anything improper. The focus of the investigation had been on the hundreds of thousands of dollars that two of Edwards' supporters had provided him. This money went to keep Hunter and her baby in hiding in 2007 and 2008.
The legal case against Edwards will focus on whether the money that his two supporters spent to keep his mistress in hiding were campaign contributions that should have been reported publicly, or private gifts from friends. If convicted he faces up to five years in prison and a $250,000 fine on each count.