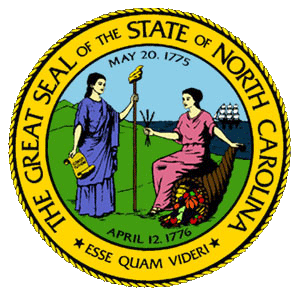 The elections are over and we are very excited that all of our friends whom we supported in their races in the Southeastern North Carolina counties surrounding Wilmington NC (Brunswick County and New Hanover County) won their elections! This was an historic election, and for the first time since 1898, the Republicans hold the majority of both houses of the North Carolina legislature.
Jon David will be the new District Attorney in North Carolina's 13th prosecutorial district, which includes Brunswick County, Columbus County, and Bladen County. Mr. David's office will prosecute all state crimes including infractions, misdemeanors, and felonies. Jon David has over ten years experience as a prosecutor, and has been prosecuting cases for years with his brother, Ben David, who is the District Attorney in the Fifth Prosecutorial District (which includes New Hanover County and Pender County). We know Mr. David will make an outstanding District Attorney and will work hard to seek justice in all the cases his office will handle.
Thom Goolsby will be New Hanover County's new State Senator. Mr. Goolsby is a Wilmington, NC lawyer who practices personal injury and criminal defense in Wilmington, North Carolina. He is a conservative and will focus on creating jobs by limiting government in Raleigh. He holds both a Juris Doctor, and Master of Business Administration, and has been managing his law firm for years, so he understands business, and will make an excellent law maker.
Jay Hockenbury will continue one of our Superior Court Judges in New Hanover County and Pender County. Judge Hockenbury was challenged in this election, and soundly defeated his opponent. He also is a Republican, and he is a fair and impartial judge. He hears civil cases as well as all types of criminal cases in including misdemeanors and felonies. We are glad Judge Hockenbury will continue to be one of our excellent Superior Court Judges.
Chad Hogston, also a Wilmington attorney, will be our newest District Court Judge. Mr. Hogston has been practicing law in Wilmington for almost a decade and a half. He has experience in both civil and criminal cases, and we are sure he will be an outstanding fair and impartial District Court Judge.
Jan Kennedy will be our new Clerk of Court in New Hanover County. She has almost two decades experience in the clerk's office, and we are confident she will make an excellent Clerk of Court, and she will make sure that the courts continue to run smoothly and efficiently. The clerk's office manages all the files in State court including civil matters as well as all criminal matters – including all infractions, misdemeanors, and felonies.