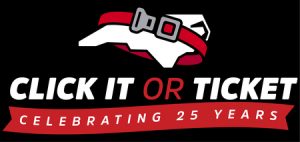 Pursuant to North Carolina General Statute § 20-135.2A, all passengers in a vehicle are required to be properly restrained and violations are punishable by fines of currently up to $179.
North Carolina Highway Patrol, Colonel Bill Grey said:  "Wearing your seat belt is the single most effective action to protect yourself in a crash."
Over 400 people died last year in North Carolina alone as a result of not wearing their seat belt.
In an effort to reduce that number, the N.C. Governor's Highway Safety Program along with state and local law enforcement will be ticketing offenders.   This year's 25th annual Memorial Day Click It or Ticket campaign began on Monday, May 21, and will last through Sunday, June 3, 2018.
Therefore, if you hit the road along with almost 1.1 million North Carolinians this weekend, make sure you travel safely and buckle up.
Should you or someone you know still end up with a seat belt ticket or any other kind of traffic citation in New Hanover, Brunswick, or Pender County, then Collins Law Firm can help.  Please call us at 910-793-9000 for a confidential consultation.
Enjoy your Holiday weekend!
By Jana H. Collins