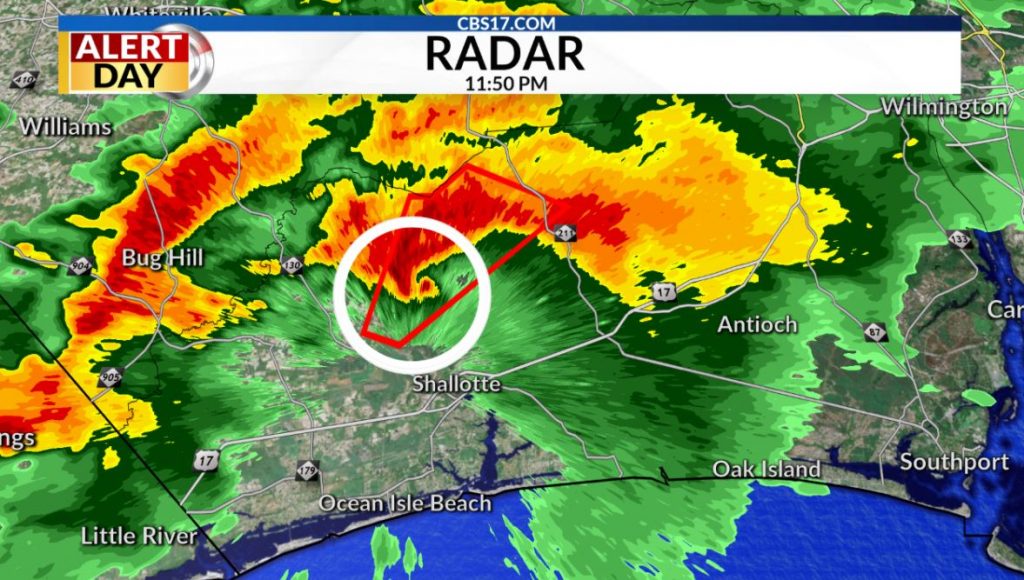 Many states in the Midwest, Northeast, and other parts of North America are either under several inches of snow, or are anticipating the same in the near future. Below-normal temperatures, flooding, storms that seem to appear out of nowhere, and power outages have also swept across much of the United States within the past few weeks.
Locally, in Brunswick County, there was a deadly tornado that hit on Monday night, killing three people and injuring ten. According to WECT, it is ideal to have a tornado watch issued hours prior to a storm, in order to warn local citizens that a tornado may be likely in the current conditions. However, for this storm, there was only six minutes between the issuance of the severe thunderstorm warning and the tornado warning. The storm intensified too quickly for Brunswick County Emergency Services to send a timely warning. The Emergency Services Director at the Brunswick County Emergency Services, Edward Conrow, said that he heard the first crack of thunder, and only a few seconds later the tornado touched down. The National Weather Service says the tornado was designated as an EF-3 with estimated wind speeds of about 160 miles per hour (MPH).
The tornado touched down at 2 North Sunset Beach at 11:34 p.m. on Monday night, and dissipated about 22 miles away, at 10 SW Delco in Columbus County by 12:02 a.m. on Tuesday. In addition to the loss of life the tornado caused, 60 homes were damaged, and over 35,000 people lost power.
There was a community-wide cleanup effort that started before the sun came up on Tuesday, including volunteers from the Red Cross and neighboring communities.
By Karen M. Thompson, Paralegal