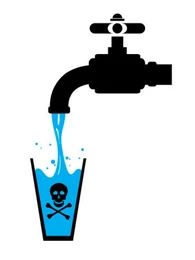 The United States Marine Corps discovered in 1982 that the drinking water at their Base Camp Lejeune, in Jacksonville, North Carolina, was contaminated with numerous dangerous chemicals. This contamination was existent from August 1953 through December 1987. Our Marines, as well as their families, and civilian staff who lived or worked at Camp Lejeune during this time period were exposed to this contamination and many of them experienced or still experience serious health issues.
The U.S. Department of Veteran Affairs presumes that the following eight diseases developed in those exposed to the contaminated water during August 1953 and December 1987 were in fact caused by their exposure to the contaminated water:
Adult leukemia
Aplastic anemia and other myelodysplastic syndromes
Bladder cancer
Kidney cancer
Liver cancer
Multiple myeloma
Non-Hodgkin's lymphoma
Parkinson's disease
If you, your loved one, or one of your family members lived or worked for a minimum of thirty days at Camp Lejeune between August 1953 and December 1987, and experience(d) health issues, you may be eligible to recover under the pending Camp Lejeune Contaminated Water Lawsuit.  Please call us at 910-793-9000 for a free confidential consultation.
By Jana H. Collins