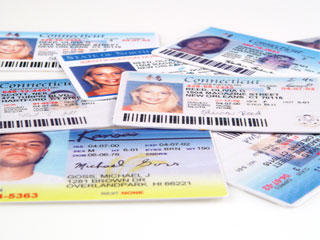 Southeastern North Carolina is an attractive area for young people to attend school either at UNCW or Cape Fear Community College.  Of course, the same young people also enjoy to live, work, play, and party for which our beaches and downtown areas provide a wide array of opportunities. However, much of the nightlife requires patrons to be 21 years of age.   For this reason, many youngsters either purchase fake IDs online or look to friends who are of age to use their IDs.
They do not realize that getting caught with a fake ID has serious consequences. The possession of a false identification or a fake ID alone warrants prosecution. Nonetheless, the original owner of the ID faces criminal liability as well.  If convicted of an offense involving a fake ID, N.C.G.S.§ 20-16(a)(6) provides that, one faces a mandatory suspension of their license by the Division of Motor Vehicles. In such reinstatement of one license or the issuance of a limited driving privilege or hardship license before the end of the mandatory suspension period is prohibited.
Attorney David Collins has almost 20 years of experience and represented countless minors, college students or others charged with a crimes involving  fake IDs successfully. If you or someone you know has been charged with a crime involving a fake ID, call (910) 793-9000
(910) 793-9000 for a confidential consultation.
By Courtney Hull, Intern at Collins Law Firm