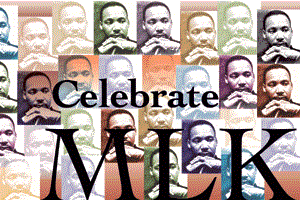 It comes time for another holiday weekend in Wilmington, NC as we celebrate a weekend full of activities and events to help celebrate Martin Luther King Jr. Day on Monday, January 20th, 2014. Thanks to the M.L.K Celebration Committee and their sponsors, these activities continue to be an important educational and community building event here in Wilmington and Southeaster North Carolina.
On Friday, January 17th, 2014 they will kick off the weekend with the Martin Luther King, Jr. Annual Banquet held at our Wilmington Convention Center with guest speaker N.C Supreme Court Justice Cherie Beasley.
On Saturday, the morning will be started with the N.A.A.C.P/MLK Breakfast at the Warwick Center located on UNCW's main campus.  Thereafter, the fun will continue with a Kids Fun Day at the William E. Murphy Sports Complex during the day and followed that evening with the Car & Bike Show and Soul-Food Cook-Off.
The activities will start back up on Sunday with the Ecumenical Service to be held at the Fifth Annual Baptist Church and the HBCU (Historically Black College/University) Experience at the Williston Middle School gym where you can watch St. Augustine University Marching Band go head-to-head with Elizabeth City State University Marching Band.
Then, for the finale of the weekend the annual Martin Luther King, Jr. Parade will be held in historic downtown Wilmington, NC, lineup will begin at 9:00am.
With all the activities and events that are to be held this weekend, it will be a weekend full of travelers and patrons hoping to participate in the Martin Luther King, Jr. Weekend celebration. We would like everyone to take caution while driving around town this weekend as the roads should be busy with those celebrating.
Remember, should you or someone you know receive a traffic ticket, get into a fender bender or serious accident, or receive a DUI/DWI or other citation this holiday weekend, call us at
(910) 793-9000
(910) 793-9000 .
By Rachel R. Reynolds, Paralegal at Collins Law Firm