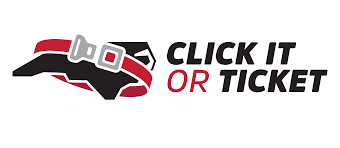 Memorial Day is approaching this week, making this weekend one of the busiest travel weekends in the country. Now that travel restrictions have been lifted, an influx of Americans feel more comfortable going on trips.
In an effort to keep North Carolina drivers safe, the North Carolina Highway Patrol is working with the NCDOT and the Governor's Highway Safety Program on their Click It or Ticket campaign. The campaign began on Tuesday, May 24th and ends on Monday, June 6th.
Troopers plan on increasing patrols and checkpoints over a span of two weeks in an attempt to encourage drivers to be more attentive when following traffic laws, a main law being the proper wearing of a seatbelt. A violation of North Carolina's seatbelt law results in a $180 fine.  
Should you or someone you know receive a seatbelt or other traffic citation in New Hanover County, Pender County, or Brunswick County, Collins Law Firm can assist you. Give us a call at (910) 793-9000 for a consultation.
Enjoy your Holiday weekend and don't forget to fasten your seatbelts!
By Cheyenne M. Hensley, Legal Assistant