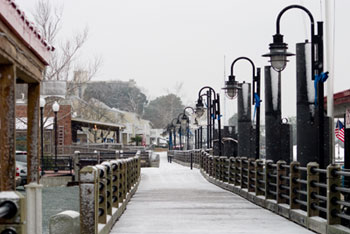 The recent snow storm in the east coast caused school closings and court closings in Southeastern North Carolina including New Hanover, Brunswick, Pender, Columbus, Bladen, Sampson, Duplin, and Onslow Counties. The criminal and traffic charges which were set for the days court was closed are continued to the next court day for the charging officer. Most people with court dates which were set for the days court was closed will be notified by the clerk's office about their next court date. Defendant's with lawyers should consult with their attorney about their next court date.
All defendants without attorneys should at least consult with a qualified lawyer about their case. In many cases, the cost of having an attorney represent someone with a criminal or traffic charge is much less than the consequences and costs associated with being convicted. In traffic cases, convictions can cause thousands of dollars in increased insurance premiums, compared with a few hundred dollars for attorney fees. Also, in most traffic violation cases, defendants do not even have to appear in court. For criminal charges, a conviction can affect the defendant for the rest of their lives, and may cost them many opportunities such as jobs and housing options.
If you have a pending criminal or traffic charge, call the professionals at Collins Law Firm for a consultation at: 910-793-9000. We have been representing people with criminal and traffic charges in Southeastern North Carolina since 1997.