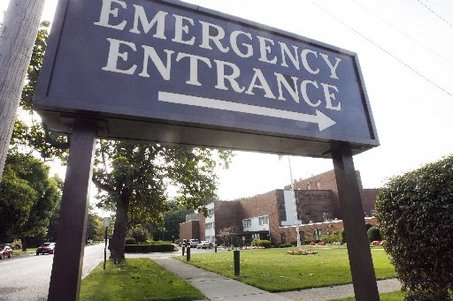 Since 1935, in North Carolina, there has been a statutory lien upon sums of money recovered as damages for personal injury claims. "This lien is in favor of any person, corporation, State entity, municipal corporation or county to whom the person so recovering, or the person in whose behalf the recovery has been made, may be indebted for any drugs, medical supplies, ambulance services, services rendered by any physician, dentist, nurse, or hospital, or hospital attention or services rendered in connection with the injury in compensation for which the damages have been recovered. Where damages are recovered for and in behalf of minors or persons non compos mentis, the liens shall attach to the sum recovered as fully as if the person were sui juris." . N.C.G.S § 44-49.
N.C.G.S § 44-50 provides that "lien provided for shall in no case, exclusive of attorneys' fees, exceed fifty percent (50%) of the amount of damages recovered." North Carolina Baptist Hospitals, Inc. v. Crowson, 155 N.C.App. 746, 573 S.E.2d 922 (N.C.App. 2003) provided that the medical providers did not have to be paid in a pro rata manner. That case held that: "The dispositive issue on appeal is whether sections 44-49 and 44-50 of the North Carolina General Statutes prohibit an attorney from disbursing funds recovered from the settlement of a personal injury lawsuit in a non-proportional manner where there are multiple medical service providers holding equally valid liens upon such settlement funds and insufficient funds to compensate all lien holders. Because we conclude that sections 44-49 and 44-50 do not require a pro rata disbursement of funds, we affirm the order of the trial court granting summary judgment in favor of defendant."
However, in 2003, the North Carolina Legislature passed a new section which requires pro rata distribution.   N.C.G.S. § 44-50.1, entitled "Accounting of disbursements; attorney's fees to enforce lien rights" provides that "Notwithstanding any confidentiality agreement entered into between the injured person and the payor of proceeds as settlement of compensation for injuries, upon the lienholder's written request and the lienholder's written agreement to be bound by any confidentiality agreements regarding the contents of the accounting, any person distributing funds to a lienholder under this Article in an amount less than the amount claimed by that lienholder shall provide to that lienholder a certification with sufficient information to demonstrate that the distribution was pro rata and consistent with this Article. If the person distributing settlement or judgment proceeds is an attorney, the accounting required by this section is not a breach of the attorney-client privilege."  N.C.G.S. § 44-50.1.  "The certification under subsection (a) of this section shall include a statement of all of the following: (1) The total amount of the settlement. (2) The total distribution to lienholders, the amount of each lien claimed, and the percentage of each lien paid. (3) The total attorney's fees.
These statutes are part of the laws regulating the pursuit and settlement of personal injury claims in North Carolina. If you or someone you know has been injured in an automobile accident through no fault of their own, call Collins Law Firm for a free consultation at: 910-793-9000.