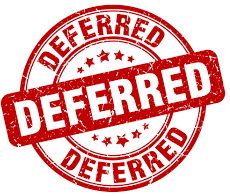 In North Carolina, a conditional discharge or deferred prosecution is a program available for certain first-time offenders who are charged with certain misdemeanor or felony offenses. This program is sometimes referred to as "90-96" because it is authorized under section 90-96 of the North Carolina General Statutes.
Under this program, the court may defer prosecution of the case for a period of time, during which the defendant must comply with certain conditions, such as completing community service, attending counseling or treatment programs, and avoiding further criminal activity. If the defendant successfully completes the conditions of the program, the charges may be dismissed and the defendant may be eligible to have their record expunged.
The types of offenses that may be eligible for a 90-96 or conditional discharge or deferred prosecution include certain drug offenses, certain larceny offenses, and certain traffic offenses, among others. However, not all offenses are eligible for this program, and the decision to grant a conditional discharge or deferred prosecution is within the discretion of the court.
It's important to note that a conditional discharge or deferred prosecution is not available for all first-time offenders or for all types of offenses, and the terms and conditions of the program can vary depending on the specific circumstances of the case. The primary requirement to be eligible is that the defendant has never previously been on probation, either supervised or unsupervised. Defendants who are considering a conditional discharge or deferred prosecution should consult with an experienced criminal defense attorney to understand their rights and options under the law.
If you are charged with any type of crime in Southeastern North Carolina (NC), in or around Wilmington, New Hanover County, Bolivia, Brunswick County, or Burgaw, Pender County, call Collins Law Firm at 910-793-9000 for a confidential consultation about what we can do to help you.
By Bryanna Gordon