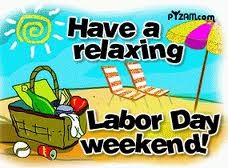 It's finally here, a three-day weekend! Although for most of us Labor Day weekend marks unofficial end to summer, it's also a great time to catch up with family and friends at the beach and spend some quality family time before it starts to cool off.
If and as you travel, keep in mind that this is one of the most traffic heavy weekends all year. Officials say about 1 million Tar Heel state residents are expected to travel 50 miles or more from home, 86% of those will be driving—but here we have good news! According to AAA Carolinas, the average gas price in North Carolina is now $2.22 per gallon. This time last year it was over a dollar more.
Although traveling this year will be more economical than last, the laws and consequences associated with the dreadful DUI/DWI have gotten nothing but worse. So, whether you're traveling locally to relax at the beach or headed out of town, remember to drink responsibly and don't drive!
Law enforcement officials said they are going to keep a close eye on you this Labor Day weekend to make sure everyone has a safe and fun holiday. NC State Highway Patrol said they have teamed up with the NC Wildlife Commission to crack down on impaired driving this weekend.
Their "On the Road, On the Water, Don't Drink and Drive" campaign which was kicked off on Thursday September 3rd and conclude at midnight on Monday, September 7th. Highway Patrol also launched their 'Booze it & Lose It' campaign on August 21. Sgt. Pope with the Highway Patrol said they have arrested 41 people for driving impaired in New Hanover and Brunswick counties throughout the last week and they plan to over-staff law enforcement this weekend.
North Carolina is well-known nationwide for having some of the most severe DUI/DWI consequences in the country.
Here at Collins Law Firm we wish you all a safe and fun Labor Day Weekend.
If you or someone you know is in need of representation for a traffic or DWI/DUI offense, please give Attorney David Collins a call. With over 20 years of experience, we are able to help you in most matters! Call us at 910-793-9000.
By Amber Younce, Legal Assistant