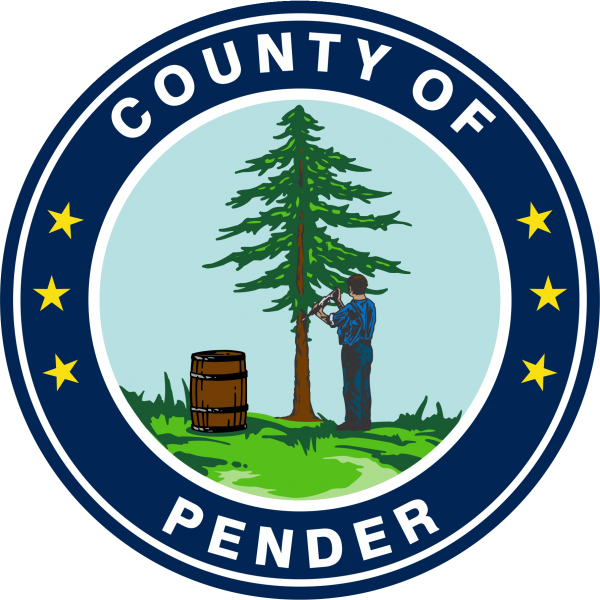 Pender County was established in 1875 and named after the Confederate Army General William D. Pender who was honored for fighting in many battles for this country. Pender County currently holds a population of 62,162 as of the 2018 U.S. census, and has grown approximately 15% since 1990, when the population was 34,000. This has made Pender County one of the fastest growing counties in North Carolina.  
Known best for its beautiful scenery, voluminous forest areas, and flat terrain with a land area of 869.80 square miles, Pender County is able to grow an assortment of different crops such as sweet potatoes, peanuts, grapes, soybeans, corn, tobacco, and blueberries which generates a major portion of the county's economic base. Burgaw has their annual Blueberry Festival where more than 30,000 people have been estimated to attend each year for their one-day event, where locals and tourist enjoy family entertainment all day and experience their southern hospitality.
In addition to the flat terrain in Pender County, there are two rivers that run through the county, the Cape Fear River and the Black River. Running along the Northeast of the Cape Fear River is the Holly Shelter Game Land, where you can hunt during September 8th through January 1st and hike through the off season. The Black River is unique due to it being one of only two rivers that are pollution free in North Carolina. Pender County is also home to Topsail Beach, which attracts visitors all year long because of its small town feel and the beautiful beach.
Pender County has several major highways surrounding it such as I-40, U.S. 17, U.S. 421, and U.S. 117. These highways can help make an easier commute to surrounding cities such as Wilmington, Jacksonville, or Myrtle Beach.
With all the traveling and sightseeing, make sure you are following the rules of the road – always wear your seatbelt, drive at safe speeds, and never drive impaired.
However, if you or someone you know received a traffic ticket, or face a criminal charge in or around Burgaw, NC, in Pender County, in New Hanover or Brunswick Counties, then Attorney David Collins can help. He has over 25 years of experience in the legal field, and has successfully handled scores of criminal and traffic cases.
Call us for a confidential consultation at (910) 793-9000.  Collins Law Firm is available 24/7 by appointment.
By Karen M. Thompson, Paralegal